An Arnold Palmer Signature Course
The championship golf course at Frenchman's Reserve is without question the ultimate expression of the Arnold Palmer guarantee of uncompromising standards in golf course design. With large, subtle greens and fairways lined with tall Florida pines and colorful wildflowers, the course enhances the beauty of the lush South Florida landscape.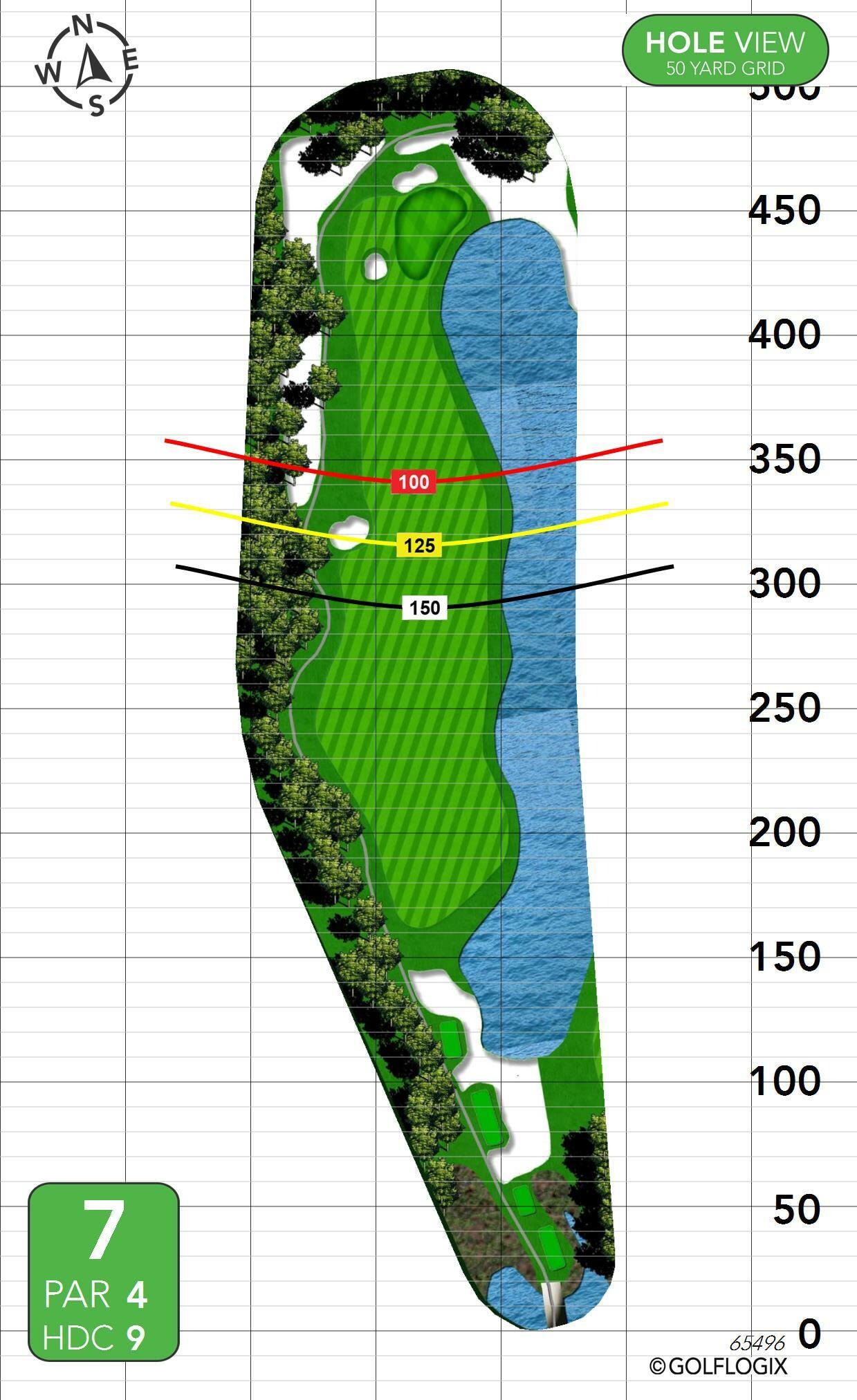 Hole 7
Hole number seven is a very intimidating par 4 off the tee with pines and a large bunker guarding the left and water the length of the hole on the right which leaves a small landing area with a driver. With a bunker left and short of the green, water right, and palm trees beyond, two good shots are required to keep out of trouble on this hole.
Yardage
Black
412
Gold
412
Blue
390
Silver
390
White
360
Green
350
Orange
322
Red
322
Par: 4 | Handicap: (Men's/Ladies'): 1/1