An Arnold Palmer Signature Course
The championship golf course at Frenchman's Reserve is without question the ultimate expression of the Arnold Palmer guarantee of uncompromising standards in golf course design. With large, subtle greens and fairways lined with tall Florida pines and colorful wildflowers, the course enhances the beauty of the lush South Florida landscape.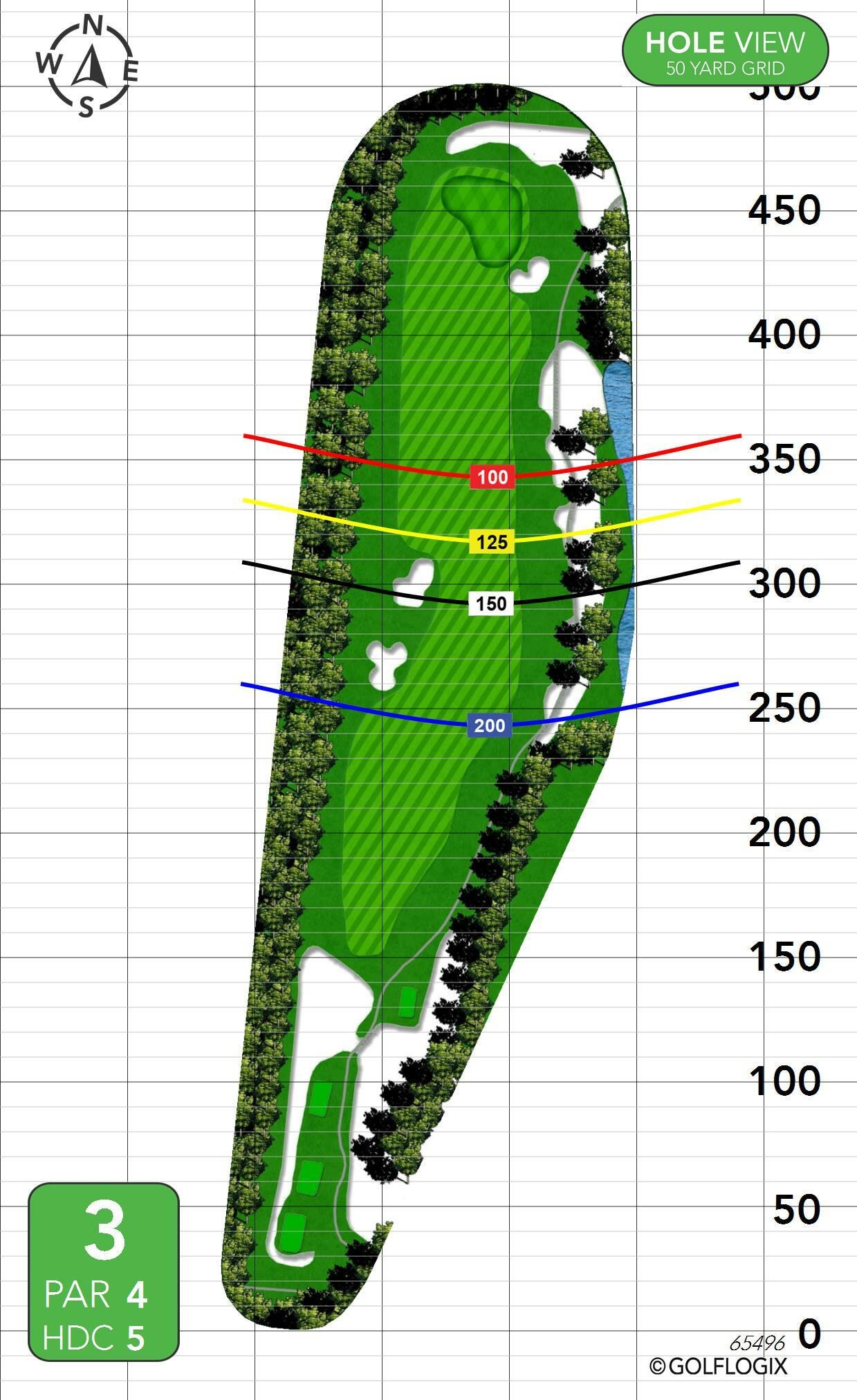 Hole 3
The tee shot on the par 4 third is to a fairway sloping to the right, making a level stance difficult due to a pine grove. The far right side of the fairway offers safety and a level lie. But be careful not to find yourself screened by the protruding pine trees. From the right side of the fairway, a well struck mid-iron will be received by a forgiving green.
Yardage
Black
409
Gold
401

Blue
401
Silver
379

White
379

Green
355

Orange
307

Red
307

Par: 4 | Handicap: (Men's/Ladies'): 7/7