An Arnold Palmer Signature Course
The championship golf course at Frenchman's Reserve is without question the ultimate expression of the Arnold Palmer guarantee of uncompromising standards in golf course design. With large, subtle greens and fairways lined with tall Florida pines and colorful wildflowers, the course enhances the beauty of the lush South Florida landscape.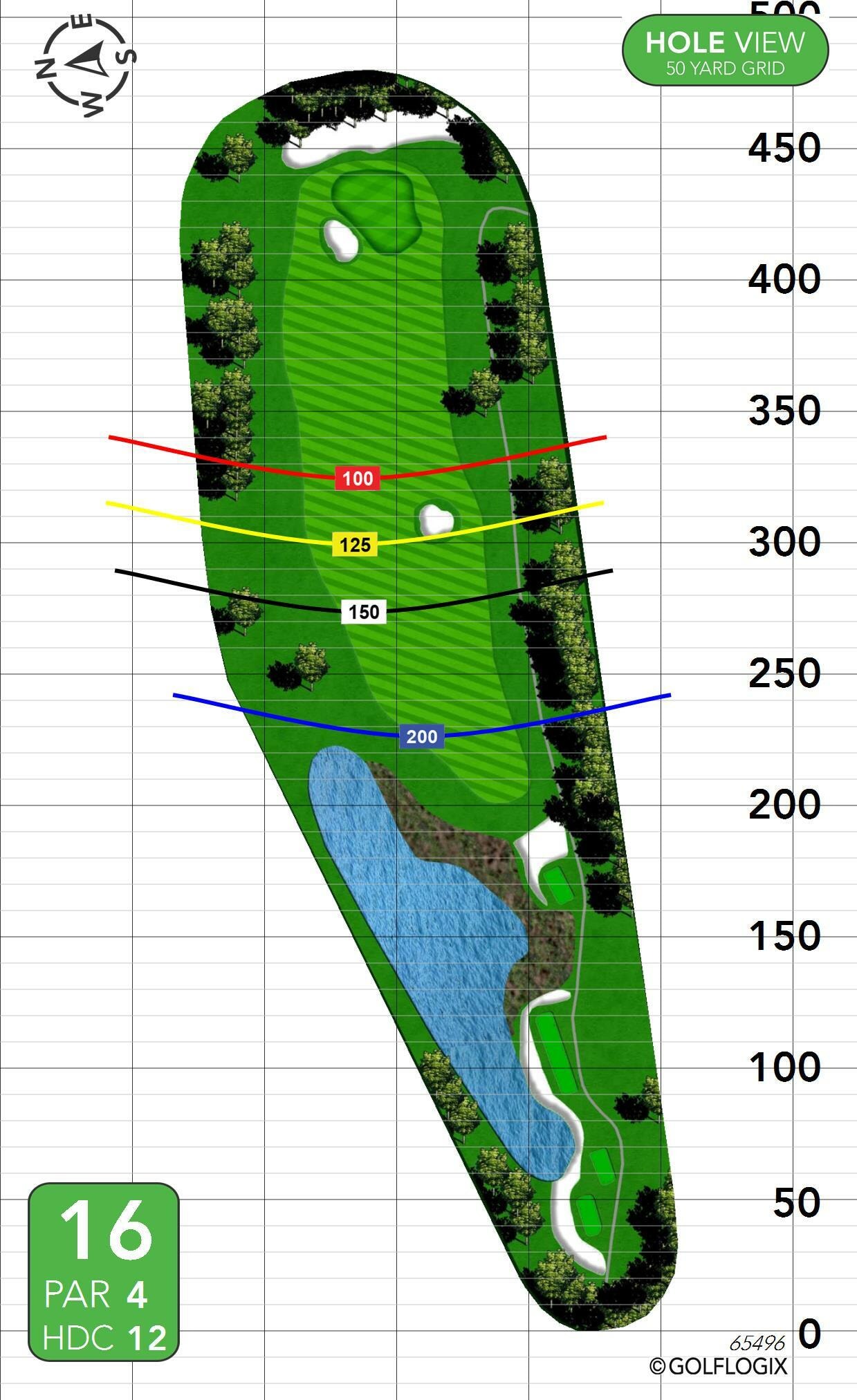 Hole 16
The uphill par 4 sixteenth, has bunkers on the right, and plenty of bail room on the left. The far left tee shot will bring more hazards into play. The green is protected on the left by bunker, yet the reception of the green provides a good opportunity for a birdie.
Yardage
Black
390
Gold
390
Blue
373
Silver
336
White
336
Green
320
Orange
269
Red
269
Par: 4 | Handicap: (Men's/Ladies'): 18/14