An Arnold Palmer Signature Course
The championship golf course at Frenchman's Reserve is without question the ultimate expression of the Arnold Palmer guarantee of uncompromising standards in golf course design. With large, subtle greens and fairways lined with tall Florida pines and colorful wildflowers, the course enhances the beauty of the lush South Florida landscape.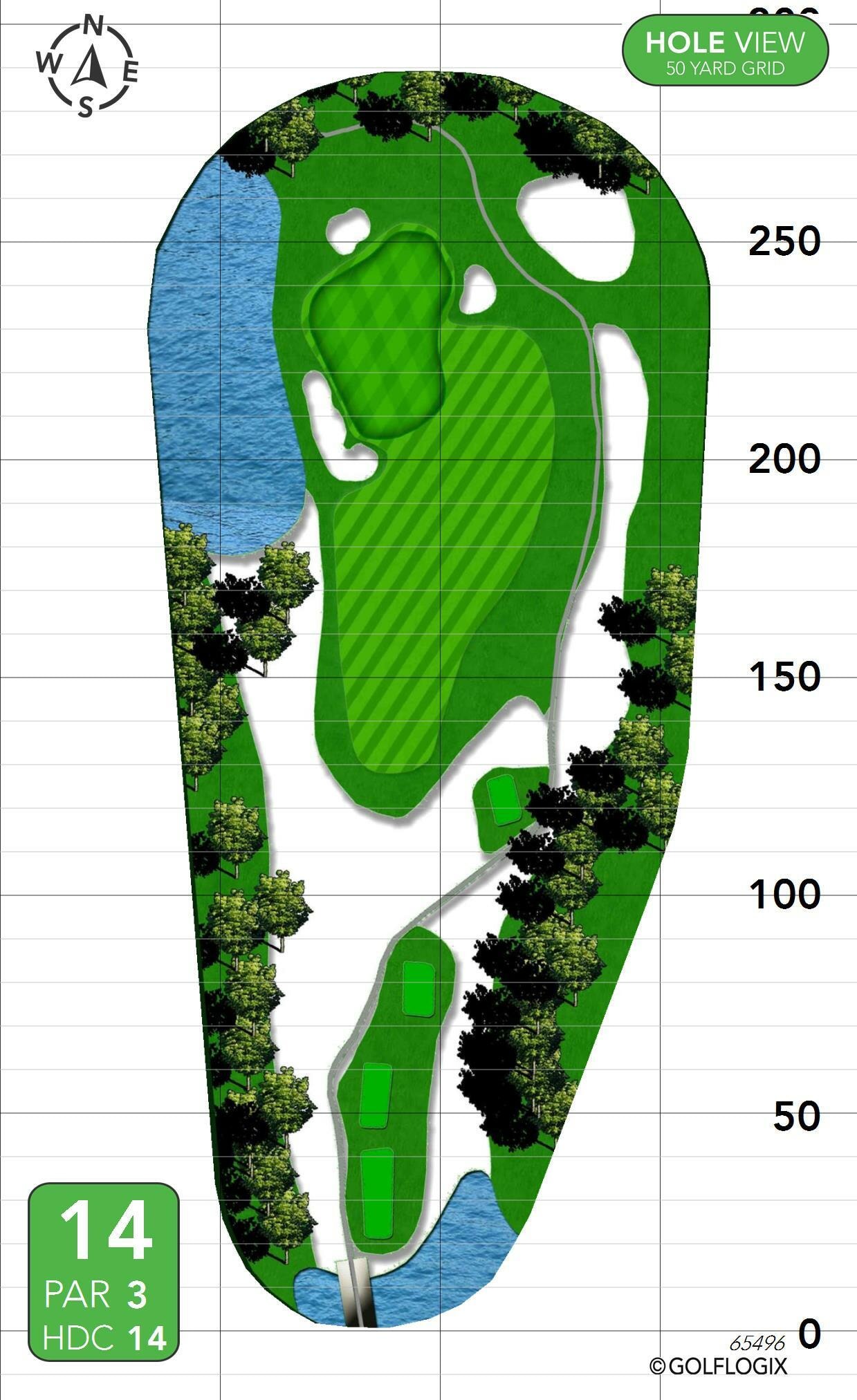 Hole 14
Hole fourteen is the longest par 3 on the golf course. With bunkers to the right back, a sneaky grass bunker in front of the green and water to the left, a well-struck long iron is required.
Yardage
Black
199
Gold
191
Blue
191
Silver
191
White
173
Green
148
Orange
148
Red
110
Par: 3 | Handicap: (Men's/Ladies'): 12/16