An Arnold Palmer Signature Course
The championship golf course at Frenchman's Reserve is without question the ultimate expression of the Arnold Palmer guarantee of uncompromising standards in golf course design. With large, subtle greens and fairways lined with tall Florida pines and colorful wildflowers, the course enhances the beauty of the lush South Florida landscape.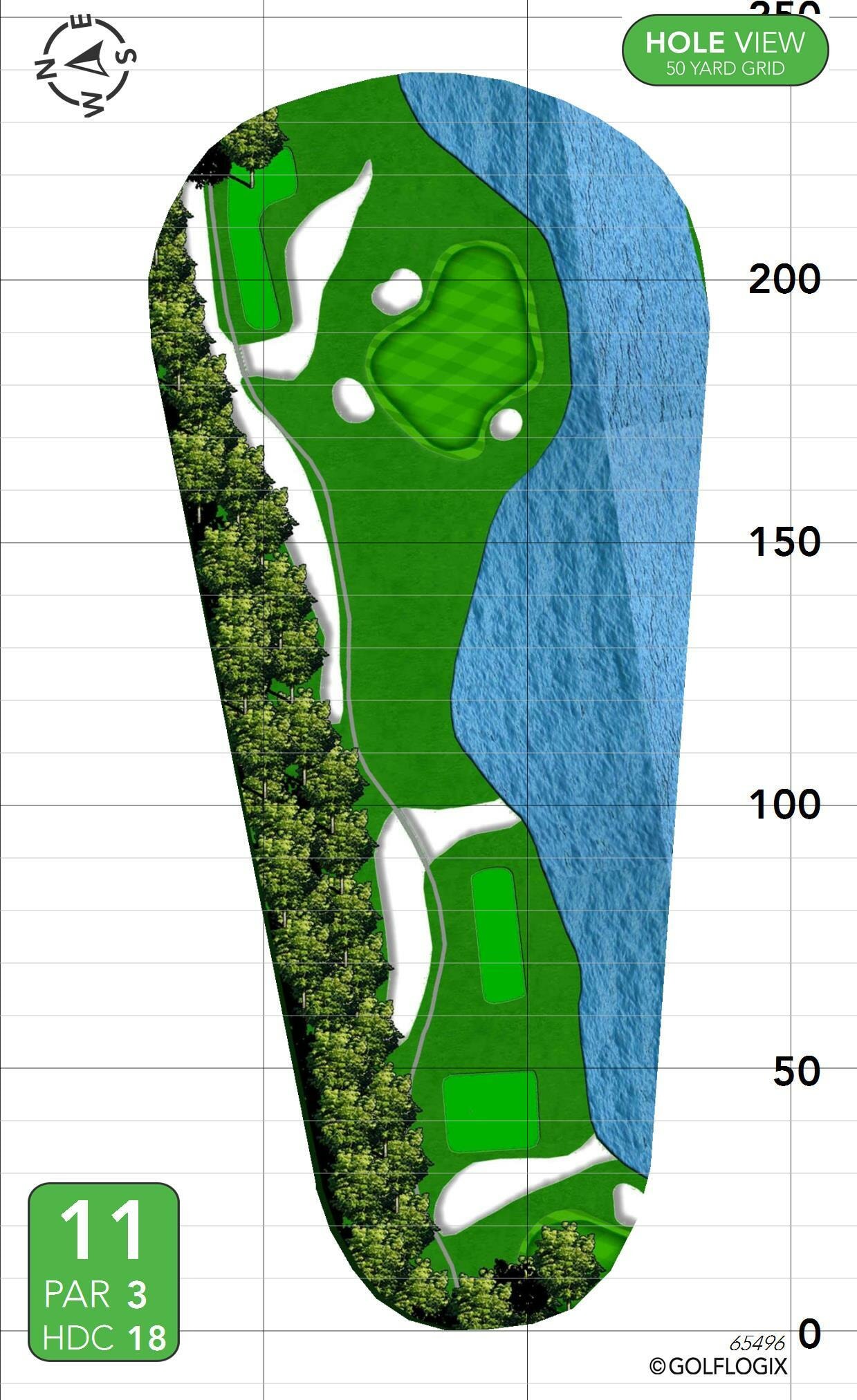 Hole 11
The par 3 eleventh hole is the shortes hole on the course with water short and right of the green. An accurate tee shot on this hole is imperative for a chance at birdie due to the large, stepped green.
Yardage
Black
154
Gold
148

Blue
148
Silver
148

White
141

Green
119

Orange
119

Red
108

Par: 3 | Handicap: (Men's/Ladies'): 14/12