An Arnold Palmer Signature Course
The championship golf course at Frenchman's Reserve is without question the ultimate expression of the Arnold Palmer guarantee of uncompromising standards in golf course design. With large, subtle greens and fairways lined with tall Florida pines and colorful wildflowers, the course enhances the beauty of the lush South Florida landscape.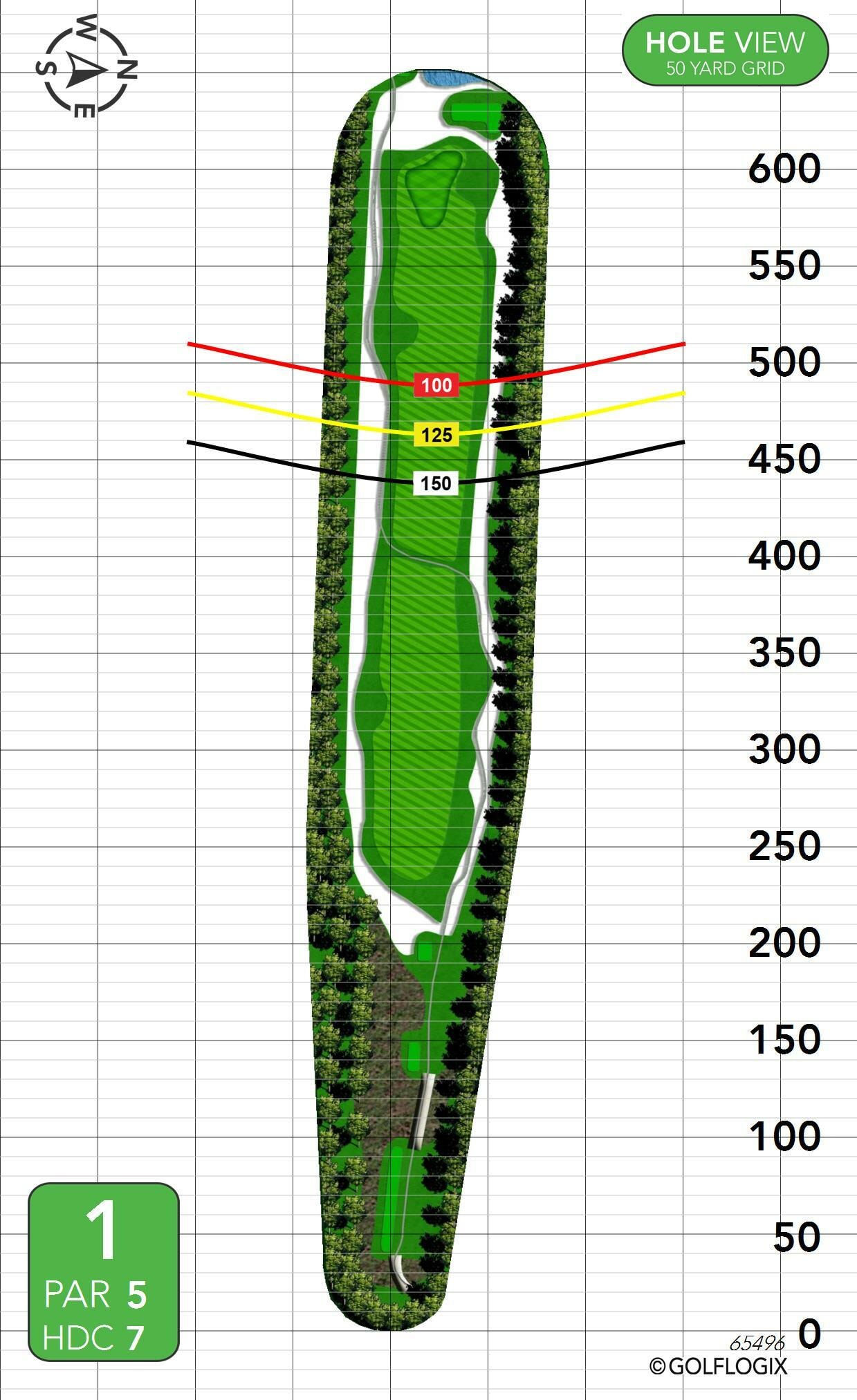 Hole 1
This opening par 5 requires a well-placed drive down the right side of the fairway. The hole is lined along the left side with pine trees and bunkers, leaving the golfer with an uphill approach to a large green guarded by bunkers on the right and surrounded by palm trees.
Yardage
Black
532
Gold
532
Blue
511
Silver
511
White
497
Green
443
Orange
390
Red
390
Par: 5 | Handicap: (Men's/Ladies'): 9/9