Tennis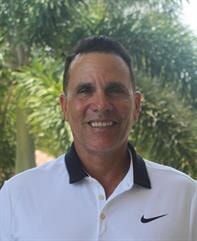 Angel Rodriguez
Director of Tennis
561-630-0333 x119
561-799-9998 (D)
arodriguez@
frenchmansreservecc.com
Angel Rodriguez has been a USPTA Elite Professional since 1995 and brings to Frenchman's over 25 years of teaching experience and managing tennis programs, including ladies' teams, men's leagues, junior programs, tournaments and events. Angel, a native of Puerto Rico, has been living in Boca Raton for 24 years, and has worked as the Director of Tennis at The Club at Boca Pointe, The Moorings Yacht & Country Club (Vero Beach), Mission Bay Tennis and The New Canaan Field Club in Connecticut as the Operations Manager and Ladies Coordinator. He has also worked at the Royal Palm Yacht & Country Club and the Boca Raton Resort & Club.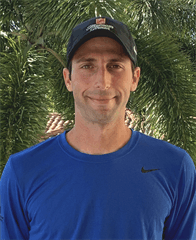 Jason Berry
Tennis Professional
561-630-0333 x122
tennis@frenchmansreservecc.com
Jason Berry is a High School State Champion from North Broward Preparatory in Coconut Creek, FL. He was also recruited to play Division 1 Tennis at Duquesne University. Jason worked at the International Tennis Academy at Club Med in Port St Lucie, Florida where he coached ATP and WTA players, multiple top 100 ITF players. He was also a travel coach for the ITF junior circuit and in charge of technical and tactical video analysis of all the players. Jason also directed Men's and Women's High Intensive clinics. Most recently Jason is coming from Jupiter Country Club where he was the Junior Coordinator in charge of the Division 5 and 7 winning teams.