Food & Beverage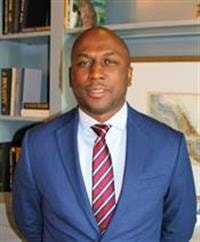 Kenneth Baloyi
Food & Beverage Director
561-630-0333 ext. 137
kbaloyi@frenchmansreservecc.com
Meet Food & Beverage Director, Kenneth Baloyi! Kenneth has gained extensive Food & Beverage Management experience at previous Clubs and Resorts such as Jupiter Island Club, Mar-a-Lago Club and Marriott Harbor Beach Resort in Fort Lauderdale. Kenneth is a certified Sommelier and is skilled in the execution of event planning, banquets and a la carte services.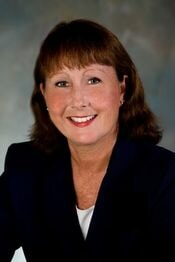 Pat Saylor
Social Events & Catering Director
561-630-0333 ext. 140
psaylor@frenchmansreservecc.com
Previously, Pat was the Assistant General Manager and Director of Catering and Special Events at the Chevy Chase Club in Chevy Chase, Maryland for 17 years. She was also the Assistant Managing Director and Director of Catering and Special Events for Trump Florida Properties, including the Mar-a-Lago Club and Trump International Golf Club, for 5 years. Most recently, Pat was the Director of Catering and Special Events at Frenchman's Reserve Country Club for 7 ½ years and lastly, the Director of Catering and Social Events at BallenIsles Country Club for the past 4 years. Pat is thrilled to return to the Frenchman's Reserve Family and we are very happy to have her back!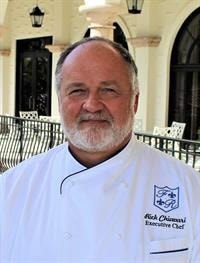 Rick Chiavari
Executive Chef
561-630-0333 ext. 130
rchiavari@frenchmansreservecc.com
Chef Rick's Culinary career began with graduating from the Culinary Institute of America in Hyde Park, New York with a Hospitality degree in Culinary Arts. Since then, Chef Rick has been involved in many different aspects of the Food & Beverage industry including owning his own business overseeing major events such as the Winter Olympics and the Indianapolis 500, and working in a variety of restaurants and Clubs.

Preceding his decade as the Executive Chef of Turnberry Ocean Colony in Sunny Isles, Florida, he was the Executive Chef at Porto Vita Villa Grande Club in Aventura, Florida for 12 years. He worked with the Unique Restaurant Group in Boca Raton before that overseeing different Prezzo locations and troubleshooting labor, purchasing, food cost and menu development. Furthermore, Chef Rick's restaurant experience also includes the exclusive La Reserve restaurant in New York City under Chef Bernard Herman and the famous "Claudes" restaurant NYC under Claude Bailles while simultaneously acting as the Assistant Pastry Chef at Le Petite Marmite.
We are very excited to have Chef Rick, along with his extensive knowledge and experience in the Food & Beverage industry, as a part of our team!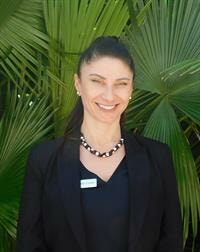 Corina Cozma
Food & Beverage Manager
561-630-0333 ext. 106
ccozma@frenchmansreservecc.com
Originally from Romania, Corina moved to the United States after completing her Bachelor's degree at Transilvania University in Brasov. Her work experience includes Assistant General Manager of George Popescu Hospitality, Banquet Manager for Hilton St. Petersburg, In Room Dining Manager for Seminole Hard Rock Casino & Hotel, Director of Food & Beverage for the Marriott Boca Raton and Special Events and Promotions Manager for Seminole Casino. Corina puts her education and experience to use and has become an integral part in enhancing the Member experience here at Frenchman's Reserve.