Fitness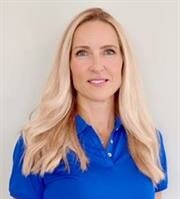 Jan English
Fitness Director
561-630-0333 ext. 150
jenglish@frenchmansreservecc.com

Jan earned a Bachelor of Arts from the University of Georgia in Speech Communication and is ACE certified as a personal trainer/group fitness instructor/mind body specialist holding CPR, AED, and First Aid certifications. Jan has also earned certifications in Barre Above, Hydro Pilates, Power Plate, Concept 2 Rowers, Stages Flight Spin Instructor and is a Senior Exercise Specialist with five separate Silver Sneakers certifications. Jan strives to give every Member her best so they can achieve their best body, mind and life.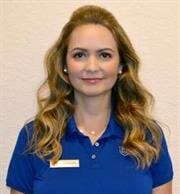 Lumi Garbacea
Fitness Supervisor
561-630-8084
lgarbacea@frenchmansreservecc.com

Originally from Romania, Lumi came to South Florida in 2006. Lumi graduated from the National College of Economics with a degree in Tourism, she gained experience at the Country Club of Mirasol and Devonshire at PGA National for over ten years in various hospitality roles. She joined Frenchman's Reserve back in 2016 and was promoted to Fitness Center Supervisor in 2018.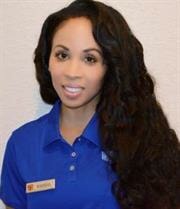 Marsha Benjamin
Personal Trainer / Pilates Instructor


Marsha received her Bachelor's of Science Degree in Biochemistry at the University of California Los Angeles with over 16 certifications including but not limited to NASM Master Trainer, Pilates Method Alliance, Titleist Performance Institute Golf Fitness, AFAA Group Fitness, Weight Loss, Sports Performance Enhancement, Corrective Exercise Specialist, International Ballet Barre, Yoga, Aqua Instructor and more! Marsha has a passion to promote wellness in educating Members to understand the principals of physical fitness, proper exercise technique, and the importance of embracing a healthy and active lifestyle.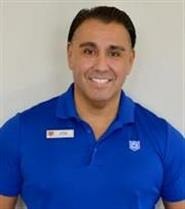 Jose Mena
Personal Trainer


Originally from Chile, Jose gained his skills at the National Personal Training Institute in New Jersey and has since earned certifications in TRX, Silver Sneakers, Concept 2 Rowers, Power Plate, and Stages Flight. Jose specializes in Strength Training, High Intensity workouts and Mobility Training.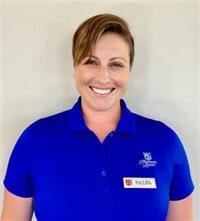 Paulina Hartman
Personal Trainer


Originally from Sunbury, Pennsylvania, Paulina received her Associate's Degree in Physical Fitness from the Pennsylvania College of Technology. She is certified in Zumba, STRONG Nation and Silver Sneakers. Her specialties include Resistance Training, HIIT, Functional Training and Mobility. Paulina believes that balance and moderation are the keys to living your best, healthiest and happiest life.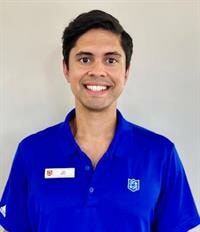 Jo Reyes
Personal Trainer


A former competitive swimmer, Jo loves everything Fitness including Functional Strength training, running and cycling! With a Bachelor's degree in Exercise Science and his certification in Personal Training from the American College of Sports Medicine, he specializes in mobility, flexibility, injury prevention, corrective exercise, post-rehab, personal training, functional training, strength & condition, circuit training, TRX, kettlebells, senior fitness and weight loss. Jo also specializes in youth fitness and sports specific training. His mission is to encourage every human being improve their health, nutrition, and body movement through physical activity and a positive mindset. In his free time, Jo enjoys outdoor activities including paddle boarding, cycling and mountain biking. He is excited to join the Frenchman's Reserve team and share his passion for fitness and well-being with the membership!