Meet our Team
Administration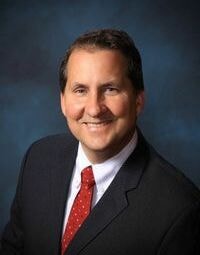 Paul Mroz
General Manager / COO
561-630-0333 x 111
pmroz@frenchmansreservecc.com
Paul has extensive experience in managing and leading premier country clubs throughout the U.S. for over 20 years. Paul earned the Certified Club Manager ("CCM") designation and is an active member of Club Management Association of America (CMAA). Paul's recent General Manager position was at Oakmont Country Club, PA, which has been consistently ranked by Golf Digest as one of the top five best of the 100 Greatest Golf Courses in America, and has hosted a record nine U.S. Open Tournaments. Other previous General Manager Club experience includes Riviera Country Club in Los Angeles, California, Red Sky Golf Club in Colorado, a Vail Resort property, and Redstick Golf Club in Vero Beach, Florida.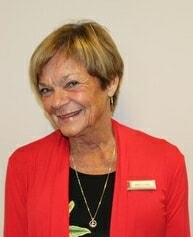 Maggie Adams
Human Resources Manager
561-630-0333 x 143
madams@frenchmansreservecc.com
Born and raised in South Carolina, Maggie brings over 17 years of experience to the brand new HR position here at Frenchman's Reserve. Previously, she obtained HR related positions at Jupiter Beach Resort, Hilton Singer Island, Doubletree Palm Beach, Ocean Plaza Resort in Savannah, GA and two years as a Human Resource Manager in Shanghai, China! Maggie looks forward to developing and administering Human Resource plans and procedures for current and future FRCC Club staff.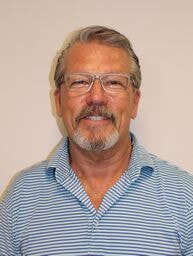 Andre Cloutier
Director of Engineering
561-630-0333 x 128
acloutier@frenchmansreservecc.com
Andre was born in Ottawa, Canada where he first began his career as an electrician and then to Toronto where he specialized in digital advertising displays. After relocating to Daytona Beach, Andre started his own successful multi-service business which employed over 25 full-time employees. Andre then sold his business in 2005 and began working at BallenIsles Country Club overseeing facilities maintenance and operations for 8 years. Andre joined the Frenchman's Reserve team in December of 2017 as the Director of Engineering.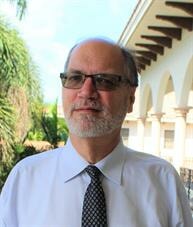 Joe Stincic
Controller
561-630-0333 x 118
jstincic@frenchmansreservecc.com
Joe, originally from Ohio, joined the Frenchman's Reserve Team in February of 2022. He has his Bachelor's degree in Accounting from the University of Florida and his Master of Business Administration from the University of Miami. Joe brings 20+ years of Senior Management experience to the team and has a broad financial background. His work experience includes organizations such as WS Audiology, Uniters North America, Rennova Health, JVB Financial Group and Office Depot.
Golf
Golf Course Maintenance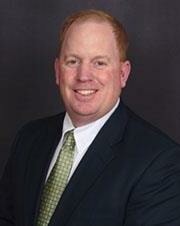 John Colo
Director of Golf Course Maintenance
561-630-0333 x401
JColo@frenchmansreservecc.com
John was previously the Golf Course Superintendent overseeing the Hills Course at Jupiter Hills Club in Tequesta, Florida for the past 5 years. Prior to Jupiter Hills , John was the Golf Course Superintendent at the Country Club of York in York Pennsylvania for 10 years. John received his Turfgrass Management Certification from Rutgers University. Besides his extensive experience with TifEagle Greens, Celebration Fairways and Paspullum Tee boxes, John has gone through two renovations at Jupiter Hills where he was heavily involved in the process including redoing much of the existing irrigation and the regrassing of each course. John is committed to providing the highest quality turf conditions and golf experience for our Members. He will be very visible to the membership and is looking forward to meeting each and every one of you. He lives in Hobe Sound with his two sons, Robert and Kevin who are 19 and 17 respectively. He is the proud owner of a single digit handicap.
Tennis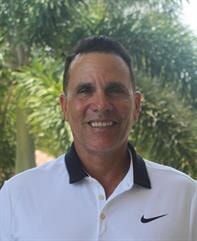 Angel Rodriguez
Director of Tennis
561-630-0333 x119
561-799-9998 (D)
arodriguez@
frenchmansreservecc.com
Angel Rodriguez has been a USPTA Elite Professional since 1995 and brings to Frenchman's over 25 years of teaching experience and managing tennis programs, including ladies' teams, men's leagues, junior programs, tournaments and events. Angel, a native of Puerto Rico, has been living in Boca Raton for 24 years, and has worked as the Director of Tennis at The Club at Boca Pointe, The Moorings Yacht & Country Club (Vero Beach), Mission Bay Tennis and The New Canaan Field Club in Connecticut as the Operations Manager and Ladies Coordinator. He has also worked at the Royal Palm Yacht & Country Club and the Boca Raton Resort & Club.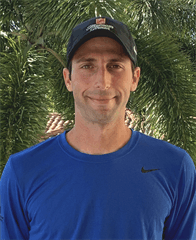 Jason Berry
Tennis Professional
561-630-0333 x122
tennis@frenchmansreservecc.com
Jason Berry is a High School State Champion from North Broward Preparatory in Coconut Creek, FL. He was also recruited to play Division 1 Tennis at Duquesne University. Jason worked at the International Tennis Academy at Club Med in Port St Lucie, Florida where he coached ATP and WTA players, multiple top 100 ITF players. He was also a travel coach for the ITF junior circuit and in charge of technical and tactical video analysis of all the players. Jason also directed Men's and Women's High Intensive clinics. Most recently Jason is coming from Jupiter Country Club where he was the Junior Coordinator in charge of the Division 5 and 7 winning teams.
Food & Beverage/Dining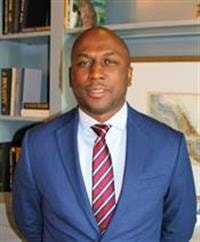 Kenneth Baloyi
Food & Beverage Director
561-630-0333 ext. 137
kbaloyi@frenchmansreservecc.com
Meet Food & Beverage Director, Kenneth Baloyi! Kenneth has gained extensive Food & Beverage Management experience at previous Clubs and Resorts such as Jupiter Island Club, Mar-a-Lago Club and Marriott Harbor Beach Resort in Fort Lauderdale. Kenneth is a certified Sommelier and is skilled in the execution of event planning, banquets and a la carte services.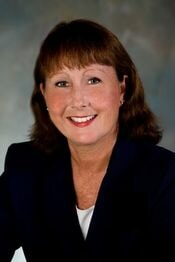 Pat Saylor
Social Events & Catering Director
561-630-0333 ext. 140
psaylor@frenchmansreservecc.com
Previously, Pat was the Assistant General Manager and Director of Catering and Special Events at the Chevy Chase Club in Chevy Chase, Maryland for 17 years. She was also the Assistant Managing Director and Director of Catering and Special Events for Trump Florida Properties, including the Mar-a-Lago Club and Trump International Golf Club, for 5 years. Most recently, Pat was the Director of Catering and Special Events at Frenchman's Reserve Country Club for 7 ½ years and lastly, the Director of Catering and Social Events at BallenIsles Country Club for the past 4 years. Pat is thrilled to return to the Frenchman's Reserve Family and we are very happy to have her back!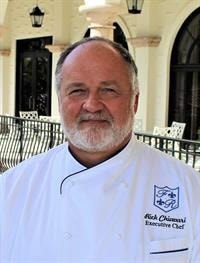 Rick Chiavari
Executive Chef
561-630-0333 ext. 130
rchiavari@frenchmansreservecc.com
Chef Rick's Culinary career began with graduating from the Culinary Institute of America in Hyde Park, New York with a Hospitality degree in Culinary Arts. Since then, Chef Rick has been involved in many different aspects of the Food & Beverage industry including owning his own business overseeing major events such as the Winter Olympics and the Indianapolis 500, and working in a variety of restaurants and Clubs.

Preceding his decade as the Executive Chef of Turnberry Ocean Colony in Sunny Isles, Florida, he was the Executive Chef at Porto Vita Villa Grande Club in Aventura, Florida for 12 years. He worked with the Unique Restaurant Group in Boca Raton before that overseeing different Prezzo locations and troubleshooting labor, purchasing, food cost and menu development. Furthermore, Chef Rick's restaurant experience also includes the exclusive La Reserve restaurant in New York City under Chef Bernard Herman and the famous "Claudes" restaurant NYC under Claude Bailles while simultaneously acting as the Assistant Pastry Chef at Le Petite Marmite.
We are very excited to have Chef Rick, along with his extensive knowledge and experience in the Food & Beverage industry, as a part of our team!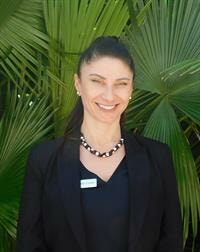 Corina Cozma
Food & Beverage Manager
561-630-0333 ext. 106
ccozma@frenchmansreservecc.com
Originally from Romania, Corina moved to the United States after completing her Bachelor's degree at Transilvania University in Brasov. Her work experience includes Assistant General Manager of George Popescu Hospitality, Banquet Manager for Hilton St. Petersburg, In Room Dining Manager for Seminole Hard Rock Casino & Hotel, Director of Food & Beverage for the Marriott Boca Raton and Special Events and Promotions Manager for Seminole Casino. Corina puts her education and experience to use and has become an integral part in enhancing the Member experience here at Frenchman's Reserve.
Fitness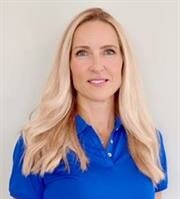 Jan English
Fitness Director
561-630-0333 ext. 150
jenglish@frenchmansreservecc.com

Jan earned a Bachelor of Arts from the University of Georgia in Speech Communication and is ACE certified as a personal trainer/group fitness instructor/mind body specialist holding CPR, AED, and First Aid certifications. Jan has also earned certifications in Barre Above, Hydro Pilates, Power Plate, Concept 2 Rowers, Stages Flight Spin Instructor and is a Senior Exercise Specialist with five separate Silver Sneakers certifications. Jan strives to give every Member her best so they can achieve their best body, mind and life.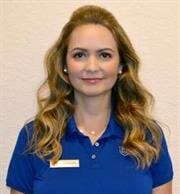 Lumi Garbacea
Fitness Supervisor
561-630-8084
lgarbacea@frenchmansreservecc.com

Originally from Romania, Lumi came to South Florida in 2006. Lumi graduated from the National College of Economics with a degree in Tourism, she gained experience at the Country Club of Mirasol and Devonshire at PGA National for over ten years in various hospitality roles. She joined Frenchman's Reserve back in 2016 and was promoted to Fitness Center Supervisor in 2018.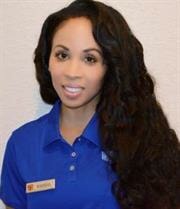 Marsha Benjamin
Personal Trainer / Pilates Instructor


Marsha received her Bachelor's of Science Degree in Biochemistry at the University of California Los Angeles with over 16 certifications including but not limited to NASM Master Trainer, Pilates Method Alliance, Titleist Performance Institute Golf Fitness, AFAA Group Fitness, Weight Loss, Sports Performance Enhancement, Corrective Exercise Specialist, International Ballet Barre, Yoga, Aqua Instructor and more! Marsha has a passion to promote wellness in educating Members to understand the principals of physical fitness, proper exercise technique, and the importance of embracing a healthy and active lifestyle.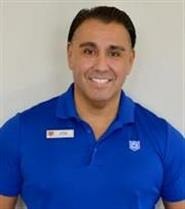 Jose Mena
Personal Trainer


Originally from Chile, Jose gained his skills at the National Personal Training Institute in New Jersey and has since earned certifications in TRX, Silver Sneakers, Concept 2 Rowers, Power Plate, and Stages Flight. Jose specializes in Strength Training, High Intensity workouts and Mobility Training.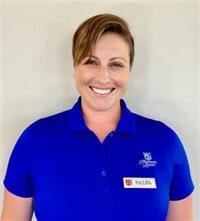 Paulina Hartman
Personal Trainer


Originally from Sunbury, Pennsylvania, Paulina received her Associate's Degree in Physical Fitness from the Pennsylvania College of Technology. She is certified in Zumba, STRONG Nation and Silver Sneakers. Her specialties include Resistance Training, HIIT, Functional Training and Mobility. Paulina believes that balance and moderation are the keys to living your best, healthiest and happiest life.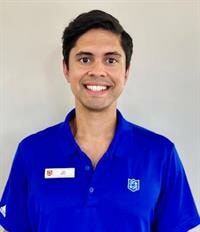 Jo Reyes
Personal Trainer


A former competitive swimmer, Jo loves everything Fitness including Functional Strength training, running and cycling! With a Bachelor's degree in Exercise Science and his certification in Personal Training from the American College of Sports Medicine, he specializes in mobility, flexibility, injury prevention, corrective exercise, post-rehab, personal training, functional training, strength & condition, circuit training, TRX, kettlebells, senior fitness and weight loss. Jo also specializes in youth fitness and sports specific training. His mission is to encourage every human being improve their health, nutrition, and body movement through physical activity and a positive mindset. In his free time, Jo enjoys outdoor activities including paddle boarding, cycling and mountain biking. He is excited to join the Frenchman's Reserve team and share his passion for fitness and well-being with the membership!
Spa & Salon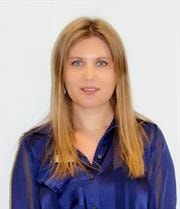 Lily Schultz
Spa Coordinator
561-630-033 x131
561-799-9989 (D)
ISchultz@frenchmansreservecc.com
Lily was born and raised in Romania and came to the United States in the Fall of 2005. When a Food & Beverage position opened at Frenchman's Reserve in 2008, Lily took the opportunity to showcase her Hospitality skills. She worked hard in the F&B department for several years and was offered an opportunity in the Spa & Salon here at Frenchman's Reserve. Lily embodies great passion and exceptional service skills which makes her a perfect fit as Spa Coordinator. Lily currently resides in Palm Beach Gardens with her husband and is pursuing her degree at Palm Beach State College.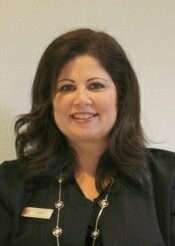 AnnMarie Smith
Hair Stylist
AnnMarie is our stylist with a passion for hair and beauty. Originally trained in New York with 30+ years experience, she believes a positive attitude, continued education, and effective communication is key to being successful. Do what you love ! Love your hair!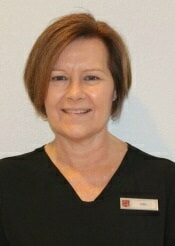 Linda Leet
Facial & Massage Therapist
Linda has lived in the Jupiter area for over 35 years with her husband Andy. She found her calling in the healthcare industry 12 years ago when she went to school for massage therapy. She spent the time since graduating keeping current in new massage modalities that have proven to help and heal her client. Three years ago she returned to school to become a facial specialist. She can now help her clients on the inside and the outside.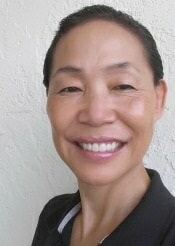 Keelee Wright
Massage Therapist
Keelee was born near Seoul, Korea and has over 25 years of experience in Swedish, Shiatsu and Intuitive Massage. Compassion and listening to clients needs is what helps Keelee excel at assisting in relaxing and facilitating in their healing. Through deep tissue and aromatherapy, reflexology, microcurrent point stimulator, pregnancy massage, and just recently expert facialist, Keelee will cater to your needs.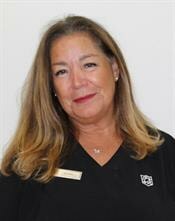 Susanne Girouard
Nail Technician
Susanne has over 30 years of experience in the Nail and Salon industry. She is a former Nail Salon Owner and has left her legacy in Morristown, NJ. Susanne has talent and love for all nail services and enjoys seeing all the Members here at Frenchman's Reserve Country Club.
Kimberly Donofrio
Nail Technician
Kimberly's passion for nails started when she moved to California. Once she completed Nail School at a Touch of Beauty, she opened her first salon in Tustin, California. She later opened three more salons in Michigan and Alabama. Kimberly can perform all nail services such as manicures, pedicures, hard gel, gel polish, dip-color nails, acrylic, etc. Since moving to Florida, Kimberly has raised her 6 children and 3 grandchildren.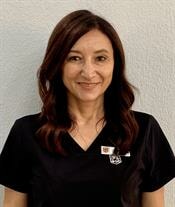 Daniela Muraru
Hair Stylist
Born and raised in Romania, Daniela came to the United States in 2006. After working in the Hospitality industry for several years, she finally pursued her dream to be part of beauty and hair industry by attending Hair Design Institute of Boynton Beach, Florida in 2010. With her artistic vision and attention to detail, she enjoys working with clients to come up with styles individualized to their needs. She specializes in creative color, cutting and Brazilian Keratin Treatments, keeping up with the latest techniques and hair trends as they appear on the fashion scene.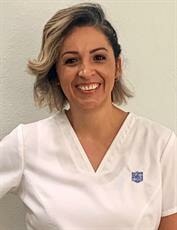 Yessica Torres
Facial Therapist
Yessica has been in the beauty industry for over 15 years and is trained in medical aesthetics. She specializes in hyperpigmentation, and anti-aging treatments such as microdermabrasion, chemical peels, hydro facials and many other aesthetic treatments. Yessica has a passion and commitment to improving all of your aesthetic needs.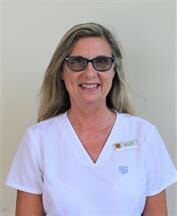 Kelley Kuykendall
Massage Therapist
Kelley is originally from Atlanta, Georgia and has lived in Palm Beach Gardens for 5 years now. She received her Massage Therapy training with certification from Rising Spirit Institute of Natural Health (now known as Gwinnett Technical College Massage Program) in March of 2002. Kelley received her continuing education from Gwinnett Tech, LMT Success Group, Castine Consulting LLC, CE Broker, and The Upledger Institute. She was the previous owner of Therapeutic Touch Massage, Inc. in Villa Rica, Georgia. She joined the Frenchman's Reserve team in 2017 where she loves to help in the healing process of tense and strained muscles. Kelley also loves being a mom to two wonderful grown sons, Taylor and Scott.
CORE Club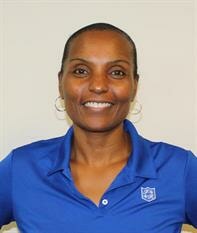 Ayesha James
CORE Club Supervisor
561-630-0333 x153
561-799-9986 (D)
AJames@frenchmansreservecc.com
Originally from Trinidad, Ayesha came to the United States in 1995 where she was employed as a Daycare Supervisor in the Philadelphia area. In 2000, she became a nanny for a family that eventually moved her to South Florida. From 2008 to 2014, Ayesha worked for another family in Wellington, before joining us at Frenchman's Reserve where she brings her extensive experience and love of children. Ayesha has two daughters of her own that are ages 6 and 19.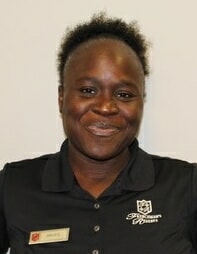 Shelley Orezi
CORE Club Attendant
561-630-0333 x153
561-799-9986 (D)
SOrezi@frenchmansreservecc.com
Originally from South Carolina, Shelley has been working with children for over 16+ years. Previously, she worked at Chesterbrook Academy Preschool in Palm Beach Gardens for 9 years. Shelley studied Childcare at Palm Beach State College and graduated from Northwood University in West Palm Beach with a Bachelor's Degree in Business. Shelley has been an Activities Leader at Frenchman's Reserve since 2010 and enjoys watching the kids grow up! Shelley has two children of her own ages 7 1/2 and 14 1/2.